Clique no nome da música para ver o post completo
Essa música fez parte da minha infância e do meu aprendizado de inglês. Por ser uma música "calma", era fácil de "acompanhar", numa época onde o acesso à internet era inexistente para mim. A música é Rock and Roll Lullaby, do BJ Thomas: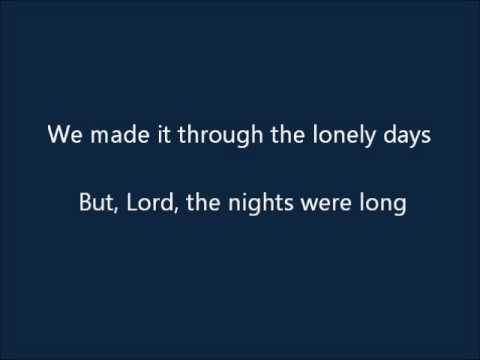 LETRA
She was just sixteen and all alone
When I came to be
So we grew up together
My mama child and me
Now things were bad and she was scared
But whenever I would cry
She'd calm my fears and dry my tears
With a rock and roll lullaby
And she would sing sha na na na na na na na …
It will be all right sha na na na na na….
Sha na na na na na na na …
Now just hold on tight
Sing it to me mama (mama mama ma)
Sing it sweet and clear, oh!
Mama let me hear that old rock and roll lullaby